the Bar at Joeseppi's
Our Newly Renovated Space Where Piecere is the Rule
"Piacere" is pronounced pee-uh-chey-dey. It is a word that refers to pleasant sentiments.
It is associated with enjoyable things like warm hospitality, good food & drink.
It's what someone is feeling when they say, "It's a pleasure to see you!"
To our guests (our friends) who we are always happy to see, we say, "Piacere!"
The New Bar Menu
Brand New Items, Tantalizing New Tastes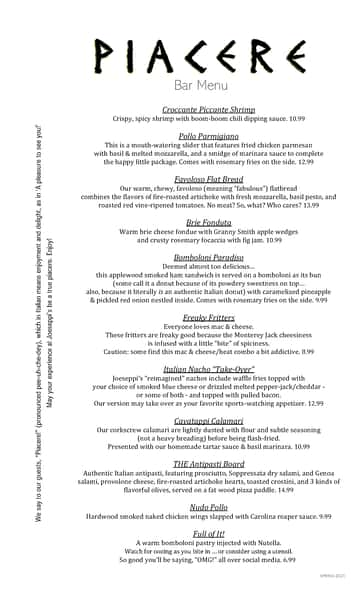 Piacere!
Click the magic button if you'd like to see - and even print - an enlarged menu